My Ensembles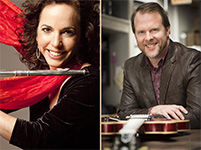 Formed in 2014 in Natal, Brazil, Choro de Lá pra Cá, is comprised of Julie Koidin, Diogo Guanabara (mandolin, cavaquinho, & guitar) and Caio Padilha (guitar, voice, & rabeca – a folk violin). The trio performs their own works and arrangements, mixing various international stylistic elements into Brazilian popular music.
Their first U.S. tour is planned for spring 2015.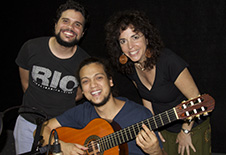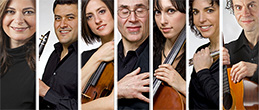 The Ondas Ensemble
www.ondasensemble.com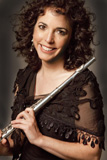 A Touch of Class Ensembles
www.atouchofclassensembles.com
Johnson/Koidin Ensemble (Köln, Germany)
Since 2003, Julie Koidin and British violinist David Johnson (Gürzenich Orchester Köln) have been performing together in multi-national chamber music ensembles in both Brazil and Germany. Concerts include the Rio International Cello Festival, and tours in Germany with pianist, Sam Hogarth. Programs vary from the Mozart Flute Quartets to Ibert and Piazzolla.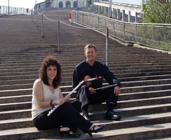 Dois No Choro
www.doisnochoro.com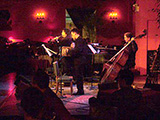 Tiempo Tango Chicago
www.tiempotangochicago.com